#ThinkpieceThursday – Genre Is Meaningless
Thinkpiece Thursday
I am a screenwriting heretic.  I don't believe in many of the so-called foundational tenets of screenwriting.  For example, I don't believe genre is a helpful term for writers.
Genre is mostly style, tone, and setting.  It's a marketing tool.  It's designed to help people scanning Netflix or Hulu for something to watch that fits their mood.
The Silence of the Lambs, on a streaming service, could be found under keywords: detective, crime, serial killer (sub-genre), mystery, thriller, or even coming of age (it's about a young woman who is assigned her first professional job).  How is that mix helpful to a writer?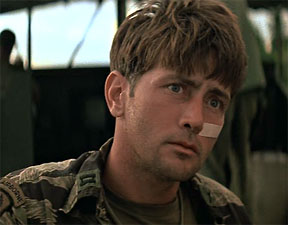 A detective story sometimes involves a murder, but not always. A thriller often involves a crime, but not always. A serial killer story sometimes involves a mystery, but not always.
This is very hazy ambiguous stuff when great writing is always about specificity.  What to do instead?
Apocalypse Now and Chinatown would never be located on the same "genre" shelf, but they both have the same emotional structure.  To me, emotional structure is key.
Both of these films feature a protagonist trying to find the truth about one simple thing (AN: where is Colonel Kurtz? CT: Who killed Hollis Mulwray?).
Over the course of the film, the protagonist finds out the truth about a much larger thing (N: The moral quagmire that was the war in Vietnam. CT: The corruption in City of Los Angeles water system.).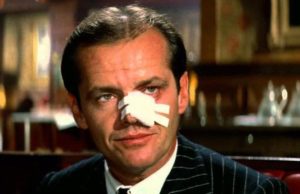 And in the end, the protagonist finds out the truth about himself (AN: Captain Willard could easily become Colonel Kurtz and, in fact, Kurtz's followers want him to do just that. Willard looks into his own heart of darkness. CT: Jake Gittes lost two women he loved because he refused to ask for help.).
In Chinatown, we know Gittes has a strong relationship with the press because he threatens the bureaucrat with exposure in the press.  He could expose Noah Cross publically.  His ex-partner is a decent cop.  Gittes admits as much to Cross.  But Gittes doesn't go to his partner for help in exposing Cross.
In each alternative, Evelyn Mulwray probably would never speak to or see Gittes again for revealing their monstrous family secret, but she wouldn't be dead and her daughter/sister wouldn't be in the hands of Cross.
Emotionally, Apocalypse Now and Chinatown have the same structure.  This is a specific emotional pattern that I think is much more useful than undefined notions of genre.
SaveSave
SaveSave