#MondayMusings – Winter or Spring?
Monday Musings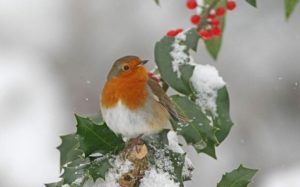 I've started seeing Robin themed merchandise popping up in stores around Bristol.  We are not anywhere near Spring and the robins are often perched on snow covered branches, or on the red berried bushes of Winter.  That's because the robin is a Christmas symbol in the UK, adorning masses of Christmas cards, Christmas wrap, and Christmas ornaments.
In the US the Robin is a sign of Spring. "The first Robin" is alway a joyous and exciting sight. They are depicted on flowering branches or fruiting bushes.  They are a sign that Winter is over.
Aside from an interesting fact about cultural and bird species differences, this is an example of how a simple clue might be misread or become a "red herring" in a mystery.  A detective or investigator or curious citizen might be mislead because of cultural assumptions leading to false conclusions.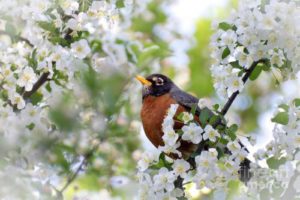 A robin means something completely different in the US and UK.  Simple misdirection like this can be infinitely more satisfying than convoluted twists and turns. What are the assumptions characters make (cultural or otherwise) that lead them to a false conclusion or bad result in your story?
SaveSave
SaveSaveSaveSave
SaveSaveSaveSave
SaveSaveSaveSave
SaveSave
SaveSave