#MondayMusings – Who vs What
Monday Musings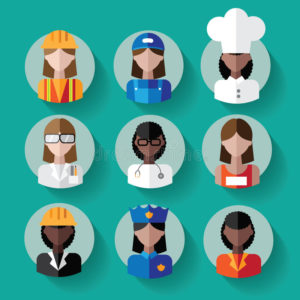 There is a big difference between WHAT someone is and WHO someone is. That's why I don't believe in archetypes.  Just another of my screenwriting heresies.
I look at it like this– An archetype is a job.  Warrior, Wizard, King, Trickster.  These are jobs. How someone does that job depends on who someone is.
One of the oldest archetypes is Wizard or Magician.  The Harry Potter books and films showed us nine different personal ways to be a wizard.
They correspond to the the Nine Character Types.  I wrote a long article about the different ways each wizard does his job, depending on who that wizard is as a person.  Read the article HERE.
The things to remember are a Character Type defines a person's view of the world and view of him or herself.  How does the character think the world works?  What does the character believe his or her role in the world is? What is the best use of magic, for example.  What are the dangers of magic? What's the function or role of magic?  How is it abused?
Each of the Character Types sees the world and his or her role in the world completely differently.  Look at each Character Type HERE.  Another article about all the types is the Celebrity Chef article HERE. How each chef think about food and his or her role in presenting food is completely different
SaveSave
SaveSave
SaveSave
SaveSave