#TypesTuesday – Sense8's Lito Rodriguez and Power of Ambition
Types Tuesday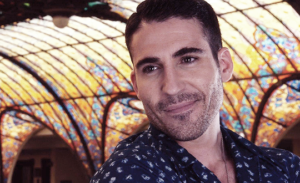 As between The Leftovers and Sense8, I am definitely more of a Sense8 fan. True, there is the usual silliness, over-seriousness, and logic holes not uncommon to Lana Wachowski's and Lilly Wachowski's work. But I loved the characters!  They are people I've enjoyed spending time with and getting to know better.  Among my favorites is Lito Rodriguez, telenovela superstar.
Lito is an immensely popular, sexy, romantic leading man.  Women swoon. Men quote Lito's lines like Evangelicals quote the Bible. But… He is a deeply closeted gay man. His image is a lie. He characterizes himself as a smooth talking fraud.  He is terrified his secret will be exposed.  Lito is a Power of Ambition character.
Power of Ambition characters believe that nothing is as important as projecting a successful, polished image– Even if the character has lie, cheat, or steal to do so. Image is everything.

 Popularity is crucial to their sense of self and feelings of well being.
Characters like Lito, crave the reassurance of the visible, tangible evidence of their outward success. The definition and meaning of "success" are at the heart of any Power of Ambition character's story arc. Is success measured from the outside or from within?
This is Lito's struggle.  Can he be truly authentically himself (and be true to the man he loves) even if it destroys his popularity and ruins his lucrative career? Or will he desperately continue to maintain the lie that is his life and destroy his chance at happiness with the love of his life?  Is inner integrity and authenticity success or are the toys, trapping, accolades, and applause success?
For more information on Power of Ambition characters and other examples click HERE.
SaveSave
SaveSave
SaveSave
SaveSave
SaveSave
SaveSave
SaveSave