#ThinkpieceThursday – American Adaptations
Thinkpiece Thursday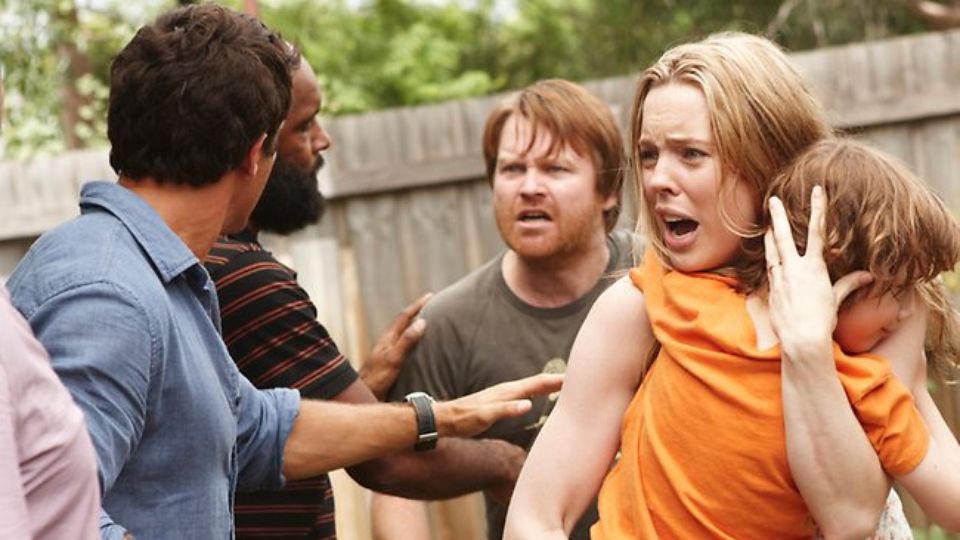 Super Size Me is the major problem of American adaptations of content originating elsewhere.  The wonderful Austrailian series, The Slap is a good example.
In the original series, a conglomeration of friends and relatives are bonded as family.  They come together for Hector's 40th birthday.
A young overindulged child, Hugo, is insufferable during the day, ruining other's toys and finally swinging a cricket bat at another child's head.
Harry (not the child's father) picks Hugo up and when Hugo kicks him, Harry slaps the boy. Rosie, Hugo's mom, goes ballistic. The aftermath of the slap tears the family apart.
In the original, Hector is a low-level city administrator, stalled in his job. He's feeling his age and fantasizes about their young babysitter.  In the American version, he upgraded to architect and city planner, but still idealizes the babysitter.
His wife, Aisha, is a veterinarian with a small practice.  In the American version, she is promoted to a medical doctor and head of a successful clinic.
Rosie, Hugo's mom, is a stay at home hippy mom and lives in a ramshackle home with husband, Garry, a failed artist/painter working as a laborer. In the American version, she lives in an artistically expensive bohemian home with husband, Garry a successful well-known artist/painter.
Hector, in the Australian version, is a mechanic and car salesman. He is the slapper. In the American version, he is a rare auto dealer.
It is as if American writers and showrunners believe conflict is intensified and the dramatic stakes are raised if the characters are high-status individuals. The American version flopped while the Australian version garnered a variety of awards, deservedly so.
All you need to know about the Super Size Me phenomena is the American remake of  Los Misterios de Laura, The Mysteries of Laura.  In the South American series, the heroine is a frumpy middle-aged Columbo-like female detective called Laura Pero (Laura the Hound). In the American series she is played by a glamorous, Debra Messing named Laura Diamond. In one episode, the slender curvaceous Messing swims in a $1300 bathing suit at a spa she is surveilling.
My advice to American Broadcasters is "get real" and stop Super Sizing. It doesn't improve the story and in most cases ruins it!