#TypesTuesday – Tywin Lannister and Power of Will
TYPES TUESDAY
Game of Thrones is back on HBO. In between waiting for the next episode to air, I continue to explore the offerings on Amazo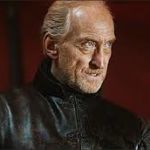 n Prime and Netfilix. I just watched The Great London Fire, a series on Amazon. It's great fun to imagine that Tywin Lannister had a bastard son whose progeny eventually made it to London by 1666. And in the year of the great fire, one these progeny, Lord Denton, finds himself elevated to the head of security and spy master for King Charles II.
Both characters are played by the wonderful actor, Charles Dance. Both are Power of Will characters. Tywin Lannister is a King and Lord Denton is a henchman, but they share the same philosophy.
Power of Will characters believe that expanding their power base, extending their territory, protecting and defending what is rig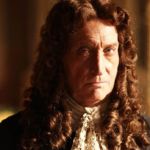 htfully theirs (according to them) and swiftly avenging any wrong (or perceived wrong) is how one gets along, gets ahead and stays ahead in the world.
Power of Will characters take what they want, fight for every inch of turf, refuse to show any weakness themselves and pounce decisively on the weakness of others. They have a kill or be killed framework for everything. They believe absolutely in the Law of the Jungle.
For more information on Power Will of Characters click HERE
SaveSave
SaveSave
SaveSave
SaveSave