#BeFabFriday – Be Bold. Be Brave. Be You.
BE FABULOUS FRIDAY
What better way to wrap up the week than with some inspiration, motivation, or encouragement?
Whether you're just starting out, or have written Oscar-worthy screenplays, all of us are striving to fill that blank page with emotion and meaning.
It's important to remember that the only thing that makes your writing compelling or commercial is your point of view.  All the stories that can be told have been told.  There are no "new" stories.  The only thing really new is your original vision or interpretation.  Don't self-conscious and shrink back, worried what others will think or how they will judge you.  Be bold.  Be brave. Be you. Write your best self.
This week's advice from Andre Dubus III: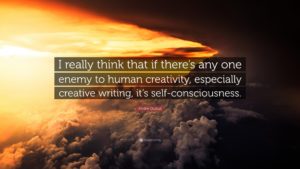 SaveSave
SaveSave
SaveSave
SaveSave