#ThinkpieceThursday – William Friedkin: Coming Back From Failure
Thinkpiece Thursday
by Guest Contributor Oscar Harding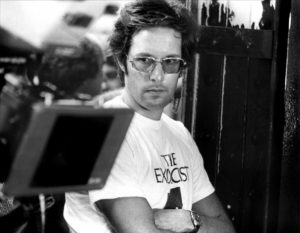 William Friedkin, the Academy Award-winning director of such films as The Exorcist and The French Connection, is arguably one of the most interesting and unpredictable filmmakers currently working today. Friedkin has had to constantly reinvent himself in order to survive.
Whether you appreciate his filmography or not, every writer can learn something from the highs and lows of this filmmaker's career. He doesn't hide his mistakes, he personally takes the blame for his more spectacular falls from grace, detailed in his excellent memoir The Friedkin Connection.
Friedkin first gained attention for his debut documentary in 1962, The People vs. Paul Crump.  The film played a key role in saving a Crump from the electric chair. After a huge learning curve directing TV documentaries as a work-for-hire director, he used his friendship with Sonny and Cher to score his debut feature film, Good Times.
After a critical mauling, and failure of his second film, he adapted two stage plays. They received a better reception. The Boys In The Band got people's attention when gay subject matter was taboo. Then he risked everything and made an unconventional little film called The French Connection. Next came a commercial block-buster.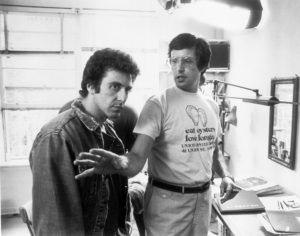 High on the monumental success of The Exorcist, he then made his magnum opus Sorcerer.  This film has since been re-evaluated as a masterpiece when at the time was a significant flop. It couldn't withstand the box office tidal wave of Star Wars. It is 30 years later it got it's due.
Many filmmakers would have called it a day, rested on their laurels or quietly gone into a self-imposed exile. Instead, Friedkin kept himself in the game with a mostly forgotten bank heist caper, then made Cruising, a film which provoked vilification and outrage.
Even today it elicits extreme reaction both good and bad- it is a flawed film on many levels.  But Friedkin created a story with as lasting an impact as his best films. Cruising's reception and box office relegated Friedkin to director's jail. On top of that, he barely survived a massive heart attack.
Friedkin kept working on the occasional TV episode and a string of films that either underperformed at the box office or met with underwhelming reviews. Yet somehow, he was still able to make films.  In the middle of the wilderness years, he did achieve success by capitalizing on the style-over-substance movement of cop dramas sparked by Miami Vice.
He was aware of the trends of the time and sought to contribute to the conversation, as opposed to remaining rigid in his thinking. Friedkin has always been willing to learn and to adapt, which is why even when people weren't paying attention, he was still able to find work and tell his stories. No film is the same, but with filmmakers like Spielberg or Terence Malick, some of their films can "feel" similar. It could be argued these filmmakers are stuck in a rut, but achieve financial success. Friedkin clearly isn't interested in that approach.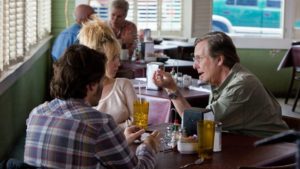 Instead of becoming bitter and frustrated, he received widespread acclaim in a different medium- Opera. Friedkin, like many of the filmmakers who continue to endure, looked beyond one type of art and found creative stimulation in another.
This is a move other directors like Terry Gilliam- an equally fascinating filmmaker who has been met with failure and bad luck yet endures– would follow. Some filmmakers in Friedkin's situation would have continued to fail because they kept struggling in a medium that didn't want them.
It wasn't until 2006 that Friedkin achieved the kind of notoriety and success he hadn't had since the days of Cruising and The Exorcist. Coming across Bug, a play by Tracy Letts, Friedkin directed an adaptation that has proved to be a big success amongst audiences and critics. He kept it cheap, shot quick and utilized the tools of filmmakers much younger. Instead of becoming an elder statesman of Hollywood, he did exactly what the emerging filmmakers of today are doing. He has never looked down on the young, instead learning from them. In adapting to survive, he got his groove back.
His next Tracy Letts adaptation, Killer Joe, incited the kind of controversy and attention he hadn't seen in decades. It was one of the films responsible for Matthew McConaughey's career renaissance as a dramatic actor, and the film became part of the Awards season discussion in 2011/12. Friedkin took a trick from his own book- back in the late 60's, when he and his career were stuck in a rut, he adapted stageplays that really evoked emotion in him, that he had an intense emotional connection to and he truly felt he could to justice to on screen.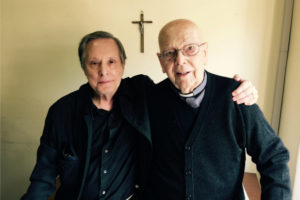 He hasn't directed a film since Killer Joe, not for lack of trying. So he has learned from his past, returning to Documentaries and the subject matter of his biggest film. The Devil and Father Amorth played this year's Venice Film Festival, has ignited a discussion about the relationship between science and religion, and we'll no doubt hear more about it when it gets a theatrical release.
The point of telling Friedkin's story? There are some key lessons we can take from it- Keep it personal. Risk everything. Adapt to survive. Never get complacent. And keep people's attention. Something people always seem to forget is that we learn more from our failures than our successes. No filmmaker demonstrates better than William Friedkin.
SaveSave
SaveSave